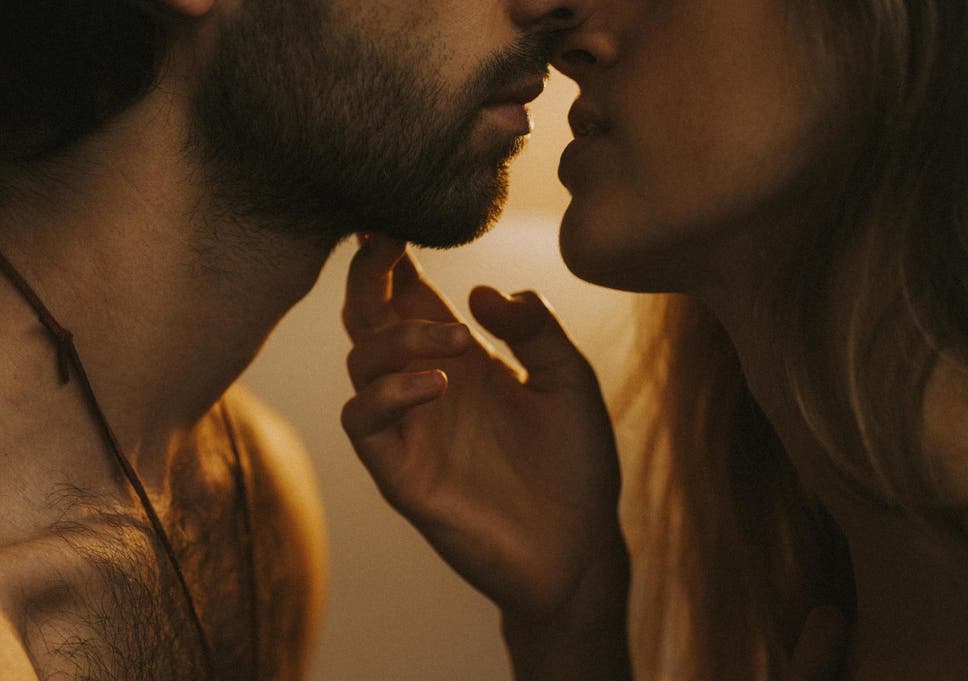 Knowing how to love a woman isn't rocket science. Or is it?
Over the years, as a counselor, numerous men have sought my advice about women. They want to know how to navigate the baffling pathway to a woman's heart.
Whether dating or in a long-term relationship, it's not uncommon for a guy to receive mixed signals. One man described the predicament perfectly: "I'm convinced women want a gentle caveman. They resent power, yet they want a powerful man. They want to tell you how to drive, but they really want you to drive."
His observations were reinforced when a female client told me,
"I want a man who takes control, but isn't a controller."
Indeed, a fine line to walk.
What does it mean to be a gentle caveman? How is it possible to be a man who takes control without being controlling? For answers, I went to the logical source—women.
Jodie, 36, said this about her boyfriend: "I need him to be strong enough to stick up for what he feels strongly about, yet sensitive to my needs and feelings."
She gave an example. "I'd had a bad day and just needed to talk it out, but he kept watching his game on TV. I was crying, and instead of consoling me, he went to another room so that he could watch his game on another TV. That told me that something else was more important than me."
I asked: "So if he were to be sensitive to your needs and yet stick up for his own, how would that look?"
"In that situation," she said, " I just needed for him to shut the TV off. I wanted to be chosen over everything else at that point."
Jodie clarified that under ordinary circumstances, "It's okay if someone doesn't drop everything for you."
So I asked, "What would an empowered, gentle caveman do if his partner wasn't in a distressed state?
Jodie replied: "He would say, 'Can we talk about this in ten minutes or after the game?'"
She pointed out that his manner would be tender and patient, minus any hint of annoyance.
"All I would need is the assurance of a time-frame," she said. "It's a matter of knowing that your man wants to devote time to be there for you."
Courage and independence are other qualities attributed to a gentle caveman. Women respect a man who will draw the line.
Tara, 27 and single, said: "If a guy lets me walk all over him, I will. Instead, I need someone who'll stand up to me and not be a doormat. Yes, I'll probably get ugly if he actually calls me out on it. But I'll get over it, and I'll be even more attracted to him than before."
The message is clear: Integrity is sexy.
As women, we admire men we can't completely tame or train. Not to say we don't try. We do, but the men we respect are those who respect themselves while simultaneously respecting us.
In the movie, "What Women Want," Mel Gibson's character starts out as your stereotypical rude, narcissistic, insensitive sexist. He's convinced that he's  admired and desired by every woman he meets. But when he acquires the ability to hear the private thoughts of all women, his ego takes a nose dive. He's faced with the ugliness of his own behavior as seen through the eyes and minds of the disgusted women around him.
Aside from getting stung by the unvarnished truth about himself, he can't help but learn about a woman's genuine needs, her hopes and her true emotions. From that point on, he's incapable of viewing women the same. The result? Respect and empathy.
According to the women I surveyed, powerful men have the courage to face feelings. This includes their own as well as the feelings of others. Gentle cavemen feel comfortable with their own tears. Tears don't make them little, dependent or vulnerable, despite what some were told as children.
When a woman says she wants her man to take control, it means she wants him to take control over certain situations—not her. For example, women generally like it when men take the initiative and say, "Let's go for a walk." Or, "Don't make any plans, because I'm taking you out." Or, "I'll drive, sweetie."
And if the back-seat driver in her tries to tell him how to drive his car, the gentle caveman—in control of both his car and his reactions—simply says confidently and respectfully, "Thanks, but I've got things under control."
Odds are she'll like that.
Names are changed to honor client confidentiality.
(c) Salee Reese 2020